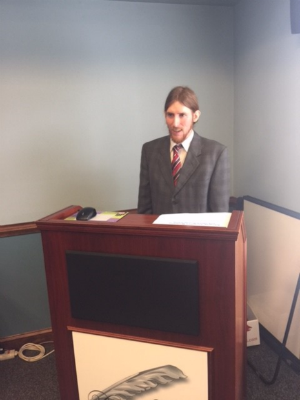 Integrity Analytics offers an internship program for students and veterans to grow skills and support their growth in the marketplace.  We are blessed to have our program available and supporting the bright talents of the future!
Eric Nicols, Student Intern from Germannia Community College
Eric is an amazing young man that is eager to learn about the cyber security world and support services for cyber engineering.  Our first assignment for him was to determine modeling and simulation exercises to monitor network visibility and protection.  Eric learned how to use the software, application ability, implementation and interpretation of information generated. We are very impressed with Eric's basic cyber knowledge understanding, critical thinking ability and people skills to get the job done.
Here is Eric presenting his modeling and simulation exercise 2017. Thanks Eric for your hard work and outstanding results!